The challenges
There were multiple challenges that we wanted to address to ensure the project achieved maximum commercial success. These included: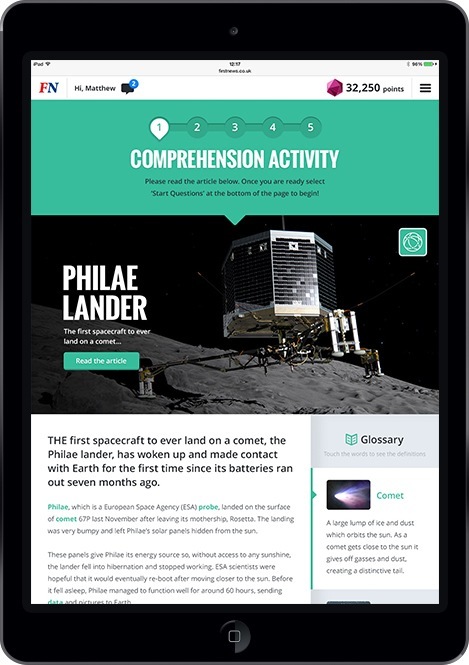 New Subscription Model
Growing the business inline with the printed version that still has a high readership - this had to be a complementary product and not be a like-for-like replacement of the newspaper.
Make it very child user friendly
Understanding that target audience, what they engage with and how they best learn. The entire system's user experience had to be built around children in Key Stages 2 & 3.
Support Teacher Lesson Plans
Aligning the content to the national curriculum, the system needed to be a resource that teachers would want to use and would assist them in lesson provision.
Inspire Children
The curiosity of a child is something First News embrace - where questions lead to more questions and so the platform had to be fun and encourage explorative learning.
Avoid Solitary Learning
First News were keen to create a learning platform that complements the existing newspaper and not detract from pupils reading offline material.
The solution
Working closely with the First News team, we started scoping a centralised hub for First News content where pupils could complete activities based on the published articles. This would enable both student and teachers to access different and applicable areas of the platform and keep a track on their progress throughout.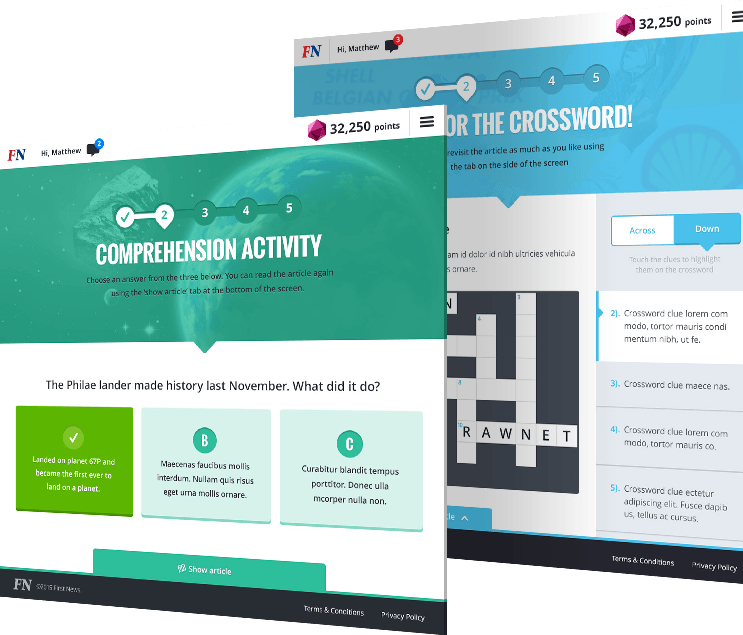 This scoping led to iHub
The new digital literacy platform where children learn through current affairs. iHub safely enables pupils to explore online for stories that they've seen and read - where they can engage via debates, polls, quizzes and puzzles.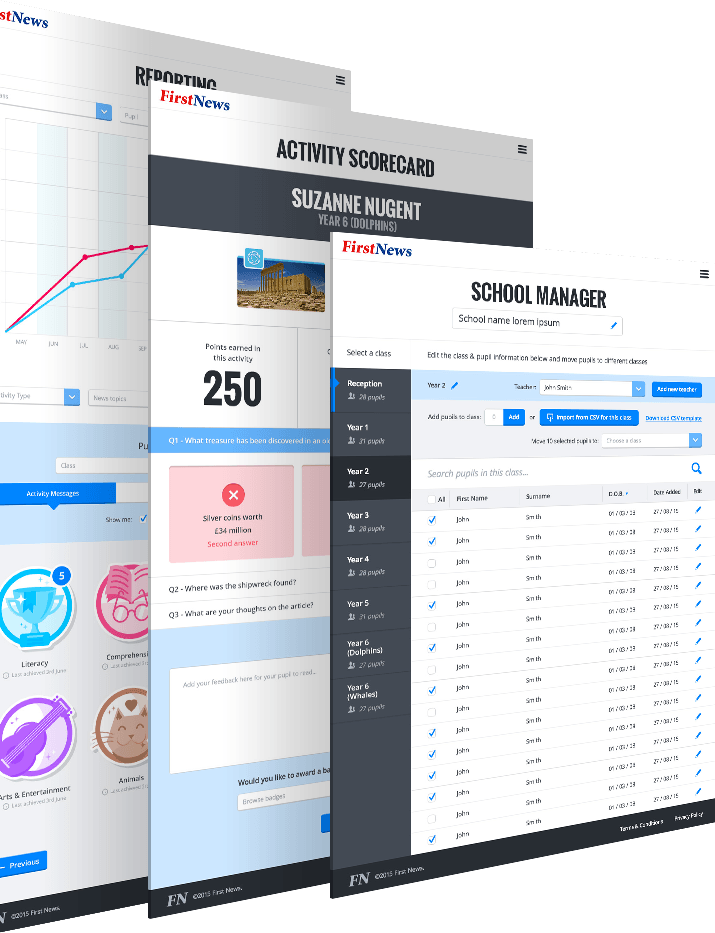 From a teacher's perspective
The system allows for long term lesson planning, with entire class tasks set-up via a centralised dashboard. The teacher can then send out to pupils where they can complete the task either at school or as part of their homework. It also provides the teacher with an overview of each child's progress, so it allows them to quickly see the progress a child is making, or any areas that may require focused development. From a teacher's perspective this is very rewarding and supports the delivery of the National Curriculum.
First of its kind
The entire system was designed with feedback and testing by both teachers and pupils and is a first of its kind for teaching and learning. During the development phase, a teacher even commented that:
The pupils say it's like having their very own dictionary
See iHub in action
Watch this video to see the iHub in action and being used in the classroom by teachers and pupils.